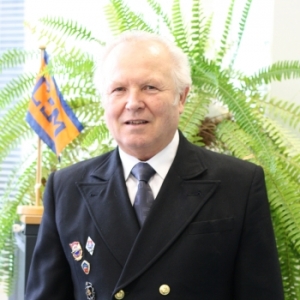 16.08.12 we celebrated 75 year anniversary of our Marine Training Superintendent – Captain Grigory Staloverov.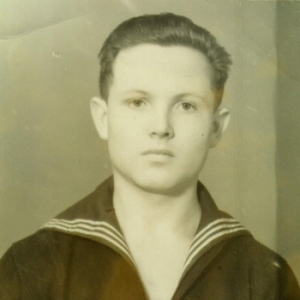 All his life was dedicated to the fleet. For 34 years he served as a Master on board of different types of tanker vessels.
In 1957 he graduated from Kherson Marine College with honors and started his career on the fleet. In 1962 he graduated from Admiral Makarov State Marine Academy (former LVIMU) in Saint Petersburg with honors. Starting from October 1970 he was sailing on different tanker ships in capacity of Master.
Capt. Staloverov started to work in Columbia in 1995 as a Master of MT"Karnia". He was sailing as well on tankers: "Cape Blanc" and "Cape Benat".  Since 2003 he has been working as a Marine Training Superintendent in our Saint Petersburg Office. Now, as a training Officer,  he is sharing his great and valuable experience  with all CSM SPB seamen. Daily he conducts numerous training courses for new comers and CSM employees. He reads a lot of literature in order to be always abreast with the latest industry developments and to trace all possible news regarding fleet developments as well as all new industry requirements and national legislation. He is always ready to assist  everyone with comprehensive and qualified up to date information. It is very pleasant to see a large number of seafarers attending his training class not only to pass in-house training and compulsory briefings but also to receive professional advice on how to improve the performance of their duties on board and to be prepared for promotion to the next rank. He always accommodates everyone who is interested in getting deeper professional knowledge.
As a hobby, he likes to visit the theatres, museums, read books and go to the woods to gather mushrooms and wild berries. He has a summer house with a garden in the countryside near Saint Petersburg. He grows there with his spouse  excellent, testy, environmenally friendly fruits and vegetables in their green house. He regularly treats all Saint Petersburg Office staff to his bumper harvest. 
He is in good form because every day, notwithstanding  weather conditions, he walks from and to his home 10 km. Regular walk helps him  keep fit and gives some time to think about next day plans.
As a gift from the company for the long and loyal service he and his wife have been awarded a voucher for fourteen nights in Saint-Petersburg suburbs resort by our Management.
All of us are sending him our warmest greetings and wish him and all his family happiness,  good health, as well as further success in our staff training because he has very wide plans for  future work with Columbia!
Below you can see some pictures describing the most remarkable events of our dear Capt. Grigory Staloverov's life.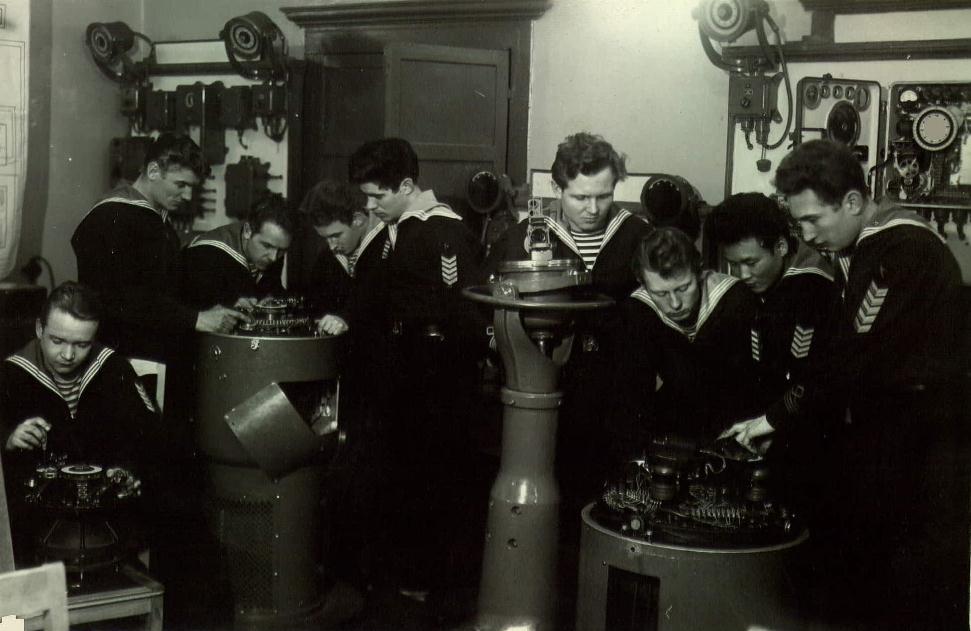 GrigoryStaloverov, Cadet of the fifth year of Makarov SMA (behind the Gyro Compass repeater) is studying the Gyro Compass construction.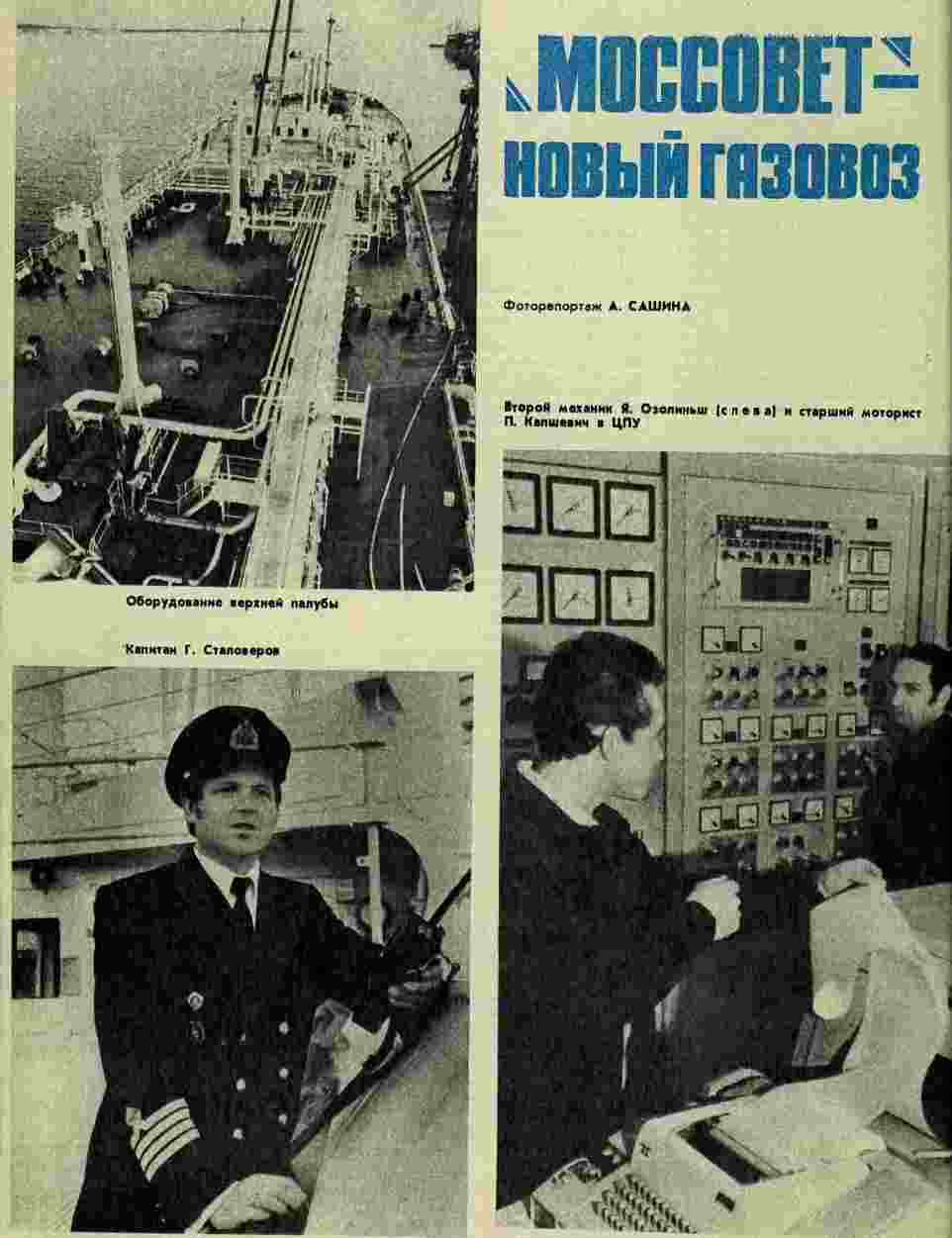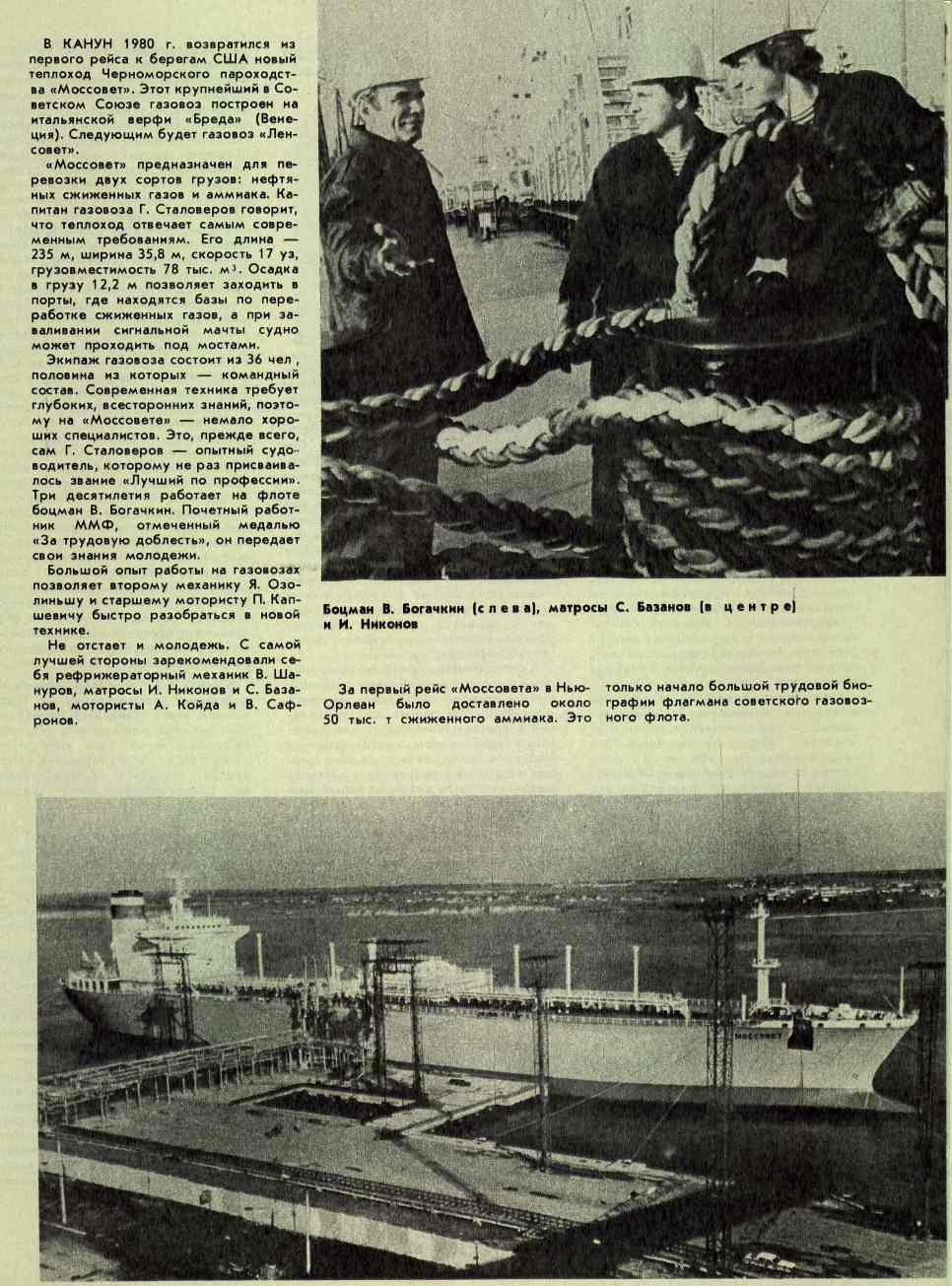 Capt. Grigory Staloverov was the first Master on the largest in Soviet Union gascarrier "Mossovet" (The Article in the 02-1980 Morflot magazine issue about her first US ports visit).
 Venice Mayor presets Venice city's gift to tanker's "Mossovet" crew during the first time USSR flag hoisting ceremony.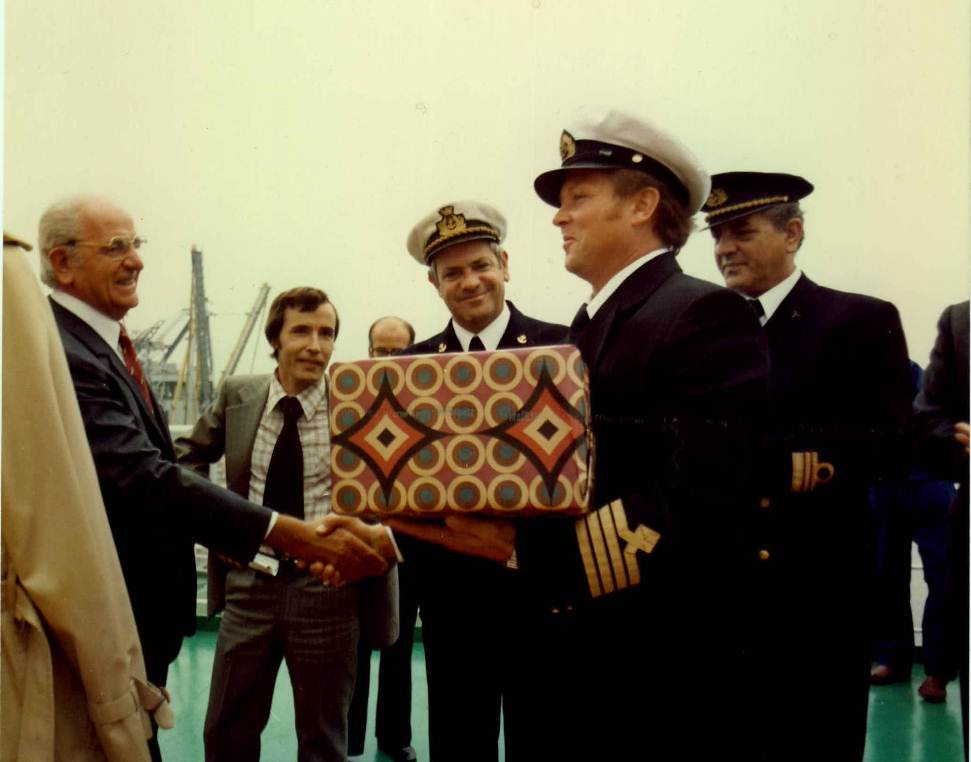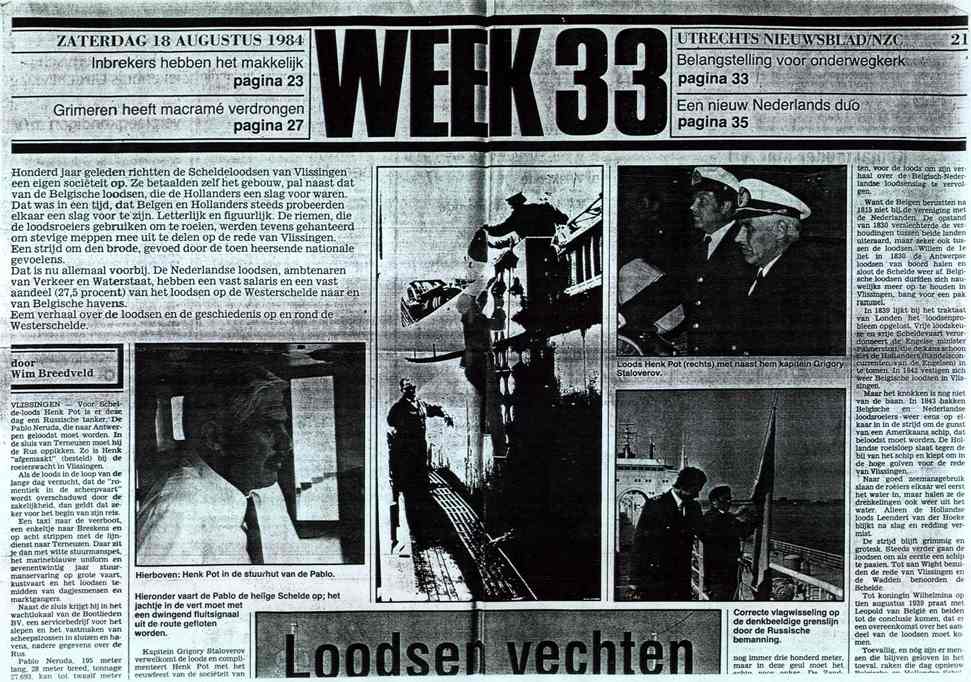 Captain Staloverov and Dutch pilot during tanker's "Pablo Neruda" pilotage to Antwerp in 1984.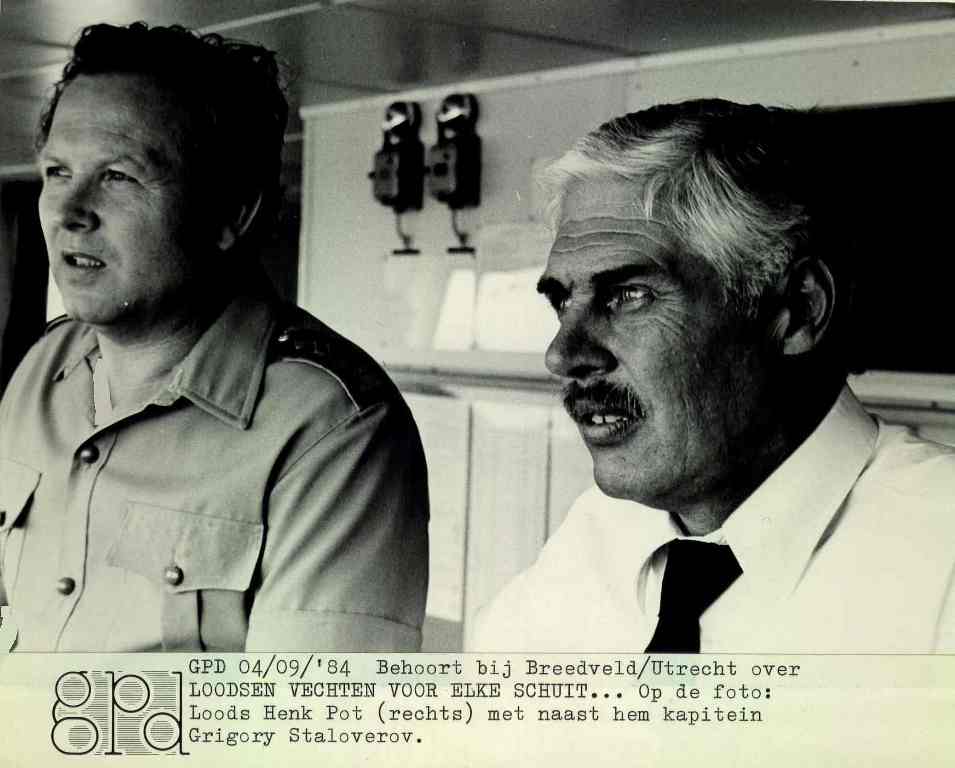 The article in Dutch newspaper dedicated to jubilee of Dutch Pilot Service about tanker's "Pablo Neruda" Antwerp call in 1984.