Columbia Shipmanagement will continue to grow in numbers.
TRAFIGURA, the Swiss trader is supporting an order of up to 32 tankers placed by China's Bank of Communications Financial Leasing) at Hyundai Heavy Industries (HHI) and New Times Shipbuilding (NTS).
The deal is valued at more than $1.35bn and includes medium-range (MR) tankers, long-range (LR) tankers and suezmaxes.
"The super eco-efficient vessels are being built to the highest technical specifications which also meet the upcoming IMO 2020 regulations," said Rasmus Bach Nielsen, Global Head of Wet Freight Shipping for Trafigura. "We're looking forward to employing the vessels within our trading division."
Vessels will be delivered from the end of 2018 through 2019, with the majority of vessels being delivered in the first quarter of 2019.
Columbia Shipmanagement will take a number of those newbuildings under its full management.
Naming ceremony for first of 35 newbuild crude oil and product tankers on order to be leased to Trafigura.
Naming ceremony took place at Hyundai Samho Heavy Industries' shipyard in Jeolanam-do, in the southwest of South Korea in the presence of Singapore's Senior Minister of State for Transport and Health, Dr Lam Pin Min. Dr Lam's wife, Dr Jeanette Chen, became godmother to the first vessel to be named, the Mt "Marlin Singapore", a 150k dwt Suezmax vessel.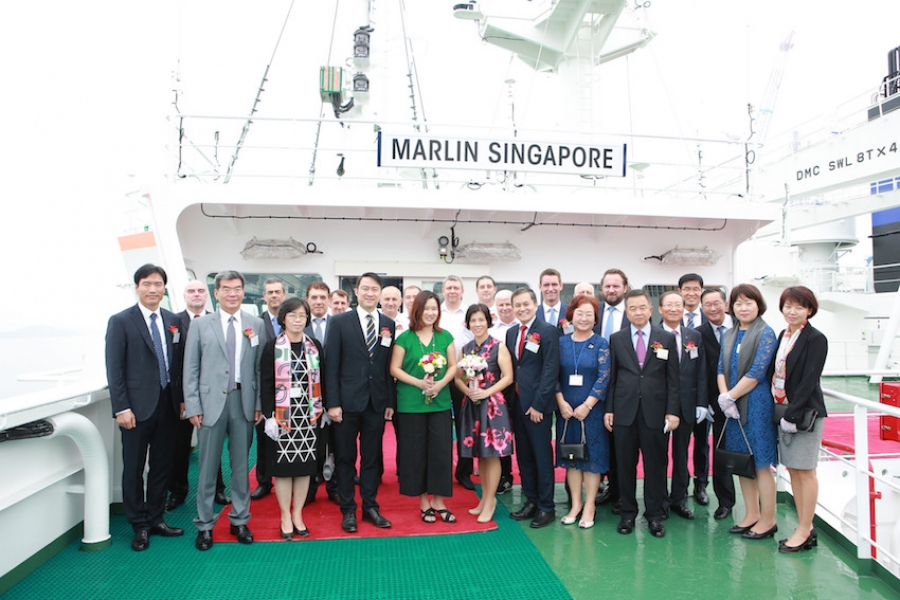 Chin Hwee Tan, CEO Asia Pacific for Trafigura also joined today's ceremony whose wife, Michelle Lee, became godmother to the second vessel to be named, the Mt "Marlin Siena", also a 150k dwt Suezmax vessel.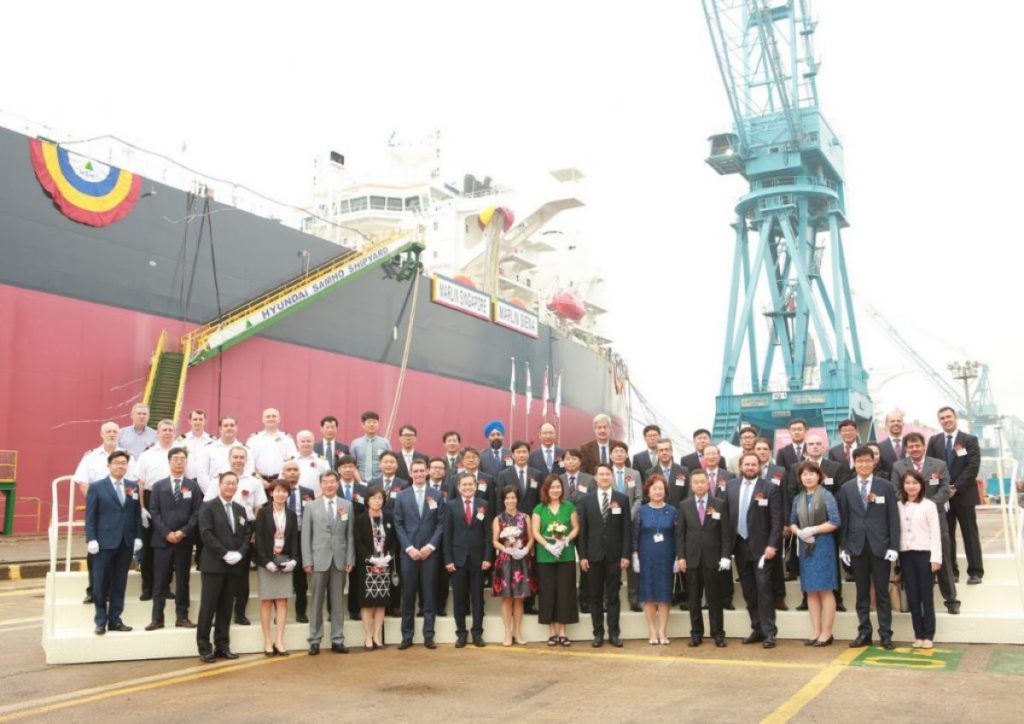 CSM Baltija is very proud to have our senior officers taking over those excellent tankers.