Recognizing the importance of protection of marine environment and necessity to provide a proper training in using modern equipment on board of their ships Columbia Shipmanagement purchased and delivered to the Training Centre Novikontas, in Riga fully operational unique Oil Water Separator simulator. Upon installation in Novikontas Training Centre it will provide full "Hand-On" training for engineers. They will be able to really see correct operations of the Oil Water Separator (separator outer body is made from the glass) under supervision of highly experienced Trainer and will be able to conduct maintenance and repairs of that equipment. Very substantial part of the course will be correct entries to Oil Record Book and refreshing knowledge of MARPOL. Second set of similar equipment will be installed in training centre in Philippines.
Once fully installed and training Program approved Novikontas Training Centre will offer this training to all engineers of Columbia Shipmanagement and other companies in Latvia and in Baltic States.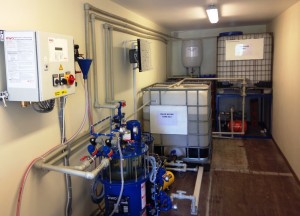 Wishing you always a safe sea and smooth sailing!